For every Superhero Sleep Buddy sold, we donate another to a child who has lost a parent, or who is seriously ill themselves.

As our founder Jo was recovering from brain surgery, she missed her kids, and wished for something to comfort them while she was in hospital. That's how Superhero Sleep Buddies were born. Cuddly comforters with a pocket on the back to hold a photo of your child's special person to watch over them, even when they're apart.

And now, our crew of Superhero Sleep Buddies has grown with 'Bandit' the cat and 'Ziggy' the dog.

Through customer nominations, hospital partners, and Young Lives with Cancer, we've donated over 5,500 Sleep Buddies to children who've really needed that extra support (and cuddle!).
GET TO KNOW THE BUDDIES
Introducing Scamp, Dude, Bandit and Ziggy
Dude loves to be the leader of the pack - and bossing Scamp about when they play games together. What do dinosaurs eat? Hot dogs, of course!
Shop Dude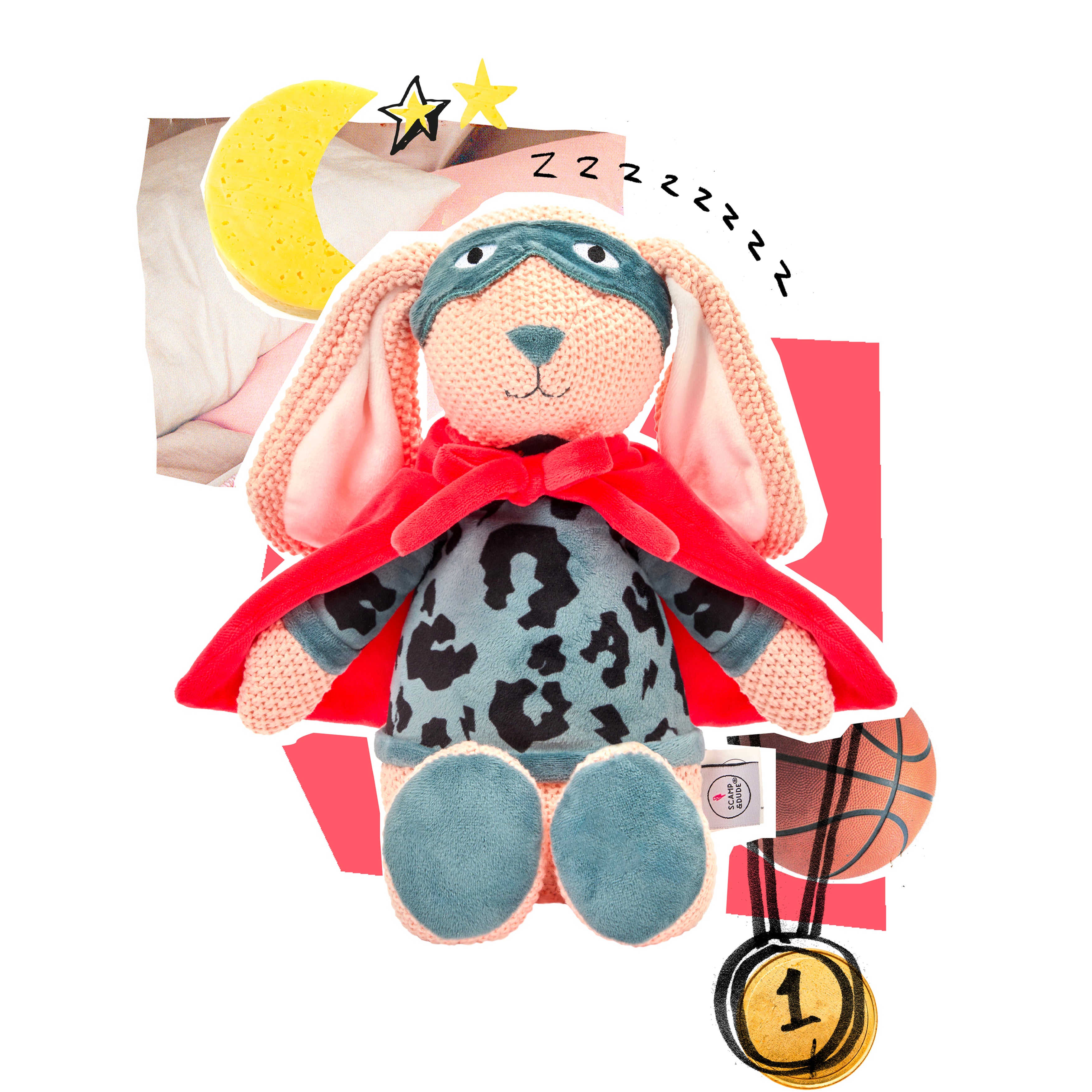 If animal-Olympics were a sport, Scamp would be a triple gold medal winner - with Dude cheering her on. A lover of cuddles, she adores her bed and makes the perfect sleep companion. Zzz.
Shop Scamp
You'll find Bandit in the great outdoors, playing endless games of laser tag with his friend, Ziggy. In the evening, he likes nothing more than snuggling up with a warm frothy mug of milk.
Shop Bandit
This super dog loves a pile of syrup-soaked pancakes and zooming around the park. A fun-loving champ, Ziggy is always by your side - often with Bandit in tow.
Shop Ziggy
SHOP SUPERHERO SLEEP BUDDIES
You buy one, we donate one.